Yankees' Chapman to IL with Achilles tendinitis
by Daryn Albert - Yankees closer Aroldis Chapman, who has allowed runs in five straight appearances, has landed on the injured list because of Achilles tendinitis.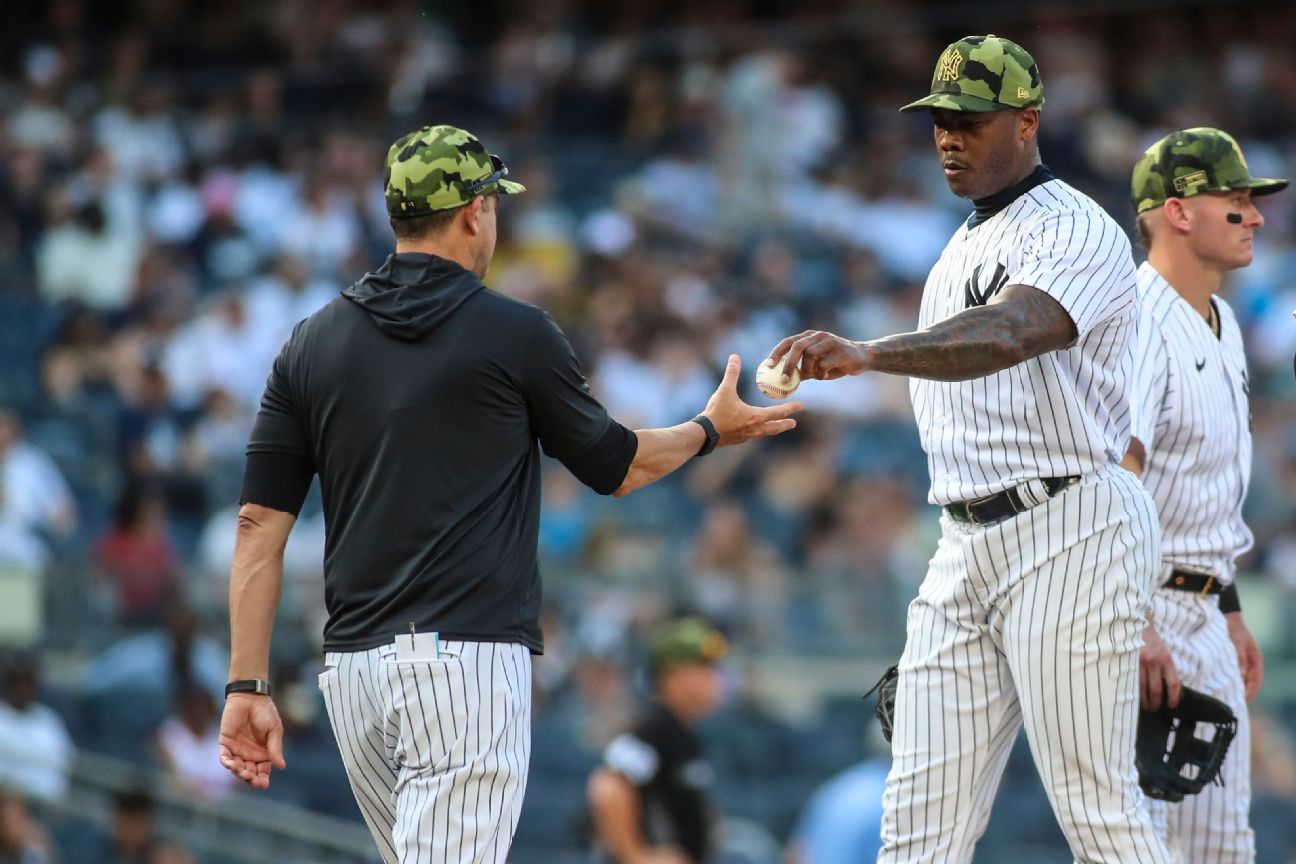 New York Yankees' Aroldis Chapman put on injured list with Achilles tendinitis 5:45 PM ET ESPN The New York Yankees have placed closer Aroldis Chapman on the 15-day injured list with left Achilles tendinitis, it was announced Tuesday. Chapman had an MRI on his Achilles on Sunday night, and results were negative . Chapman allowed a tiebreaking homer to AJ Pollock in the ninth inning of New York's loss to the Chicago White Sox in Game 1 of a doubleheader Sunday. The seven-time All-Star has now allowed runs in five straight appearances, the longest streak of his career. He is 0-2 with nine saves and 3.86 ERA this season. In another roster move, the Yankees reinstated catcher Kyle Higashioka from the COVID-19 injured list.