Warriors' Iguodala, Porter, Payton available for G1
by Gordon Dixon - Andre Iguodala, Otto Porter Jr. and Gary Payton II are available for the Warriors as they open the NBA Finals against the Celtics on Thursday night.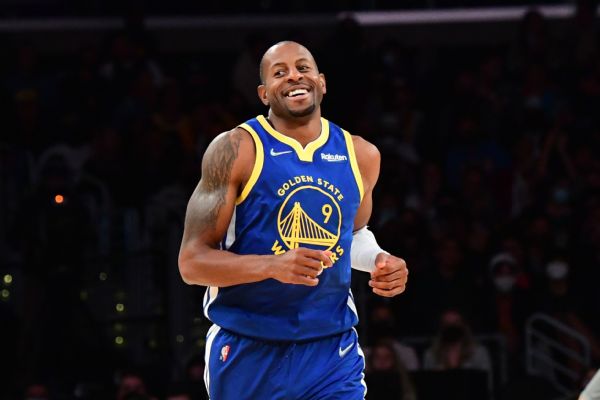 Andre Iguodala, Otto Porter Jr., Gary Payton II available for Golden State Warriors in Game 1 of NBA Finals 7:53 PM ET Ohm YoungmisukESPN Staff Writer Close Ohm Youngmisuk has covered the Giants, Jets and the NFL since 2006. Prior to that, he covered the Nets, Knicks and the NBA for nearly a decade. He joined ESPNNewYork.com after working at the New York Daily News for almost 12 years and is a graduate of Michigan State University. Follow him on Twitter »   Ohm's chat archive » SAN FRANCISCO -- The Golden State Warriors will have Andre Iguodala , Otto Porter Jr. and Gary Payton II available for Game 1 of the NBA Finals against the Boston Celtics on Thursday night. Iguodala has not played this postseason after missing 30 of the last 36 regular-season games due to leg and neck injuries. Porter missed the last game and a half of the Western Conference finals against the Dallas Mavericks due to left foot soreness. And Payton has been out since breaking his elbow on a controversial foul by the Memphis Grizzlies ' Dillon Brooks in Game 2 of the second round. "We did a little bit of scrimmaging yesterday, and all three guys felt good this morning," Warriors coach Steve Kerr said ahead of the Finals opener. "We'll see how it plays out. I think a lot of our decisions, especially here in Game 1, you've got to feel how the game is going, try to decide what combinations we need out there. But it's great to have all three guys back, and I think all three can contribute for sure." Editor's Picks The grueling, expensive and risky reconstruction of the Warriors 5h Ramona Shelburne 2 Related Draymond Green has talked about Payton's ability to provide the Warriors with another hard-nosed defender once he is back. Porter has provided valuable contributions throughout the postseason, and teammates have talked about Iguodala's invaluable observations and advice from the sidelines. "He's the same Andre," Stephen Curry said. "He's just in a different capacity where he knows he can help us, since he's had a tough go with the injuries. If he's not available on the court, he's been amazing at just being a voice, a presence for the young guys, not just in the locker room, during practice, but obviously you've seen him up and demonstrative during games on the sidelines. "He's always been like that, but obviously when you're playing, you're a little bit more focused on what you have to do in between the lines. But he's also such a great guy and great leader that he's aware of if he's not out there, he can still have an impact."