Sources: Nuggets deal Green, get pick from OKC
by Gordon Dixon - The Nuggets are sending forward JaMychal Green to the Thunder in a deal that gives Denver the 30th overall pick in the June 23 draft, and also cap flexibility heading into the offseason.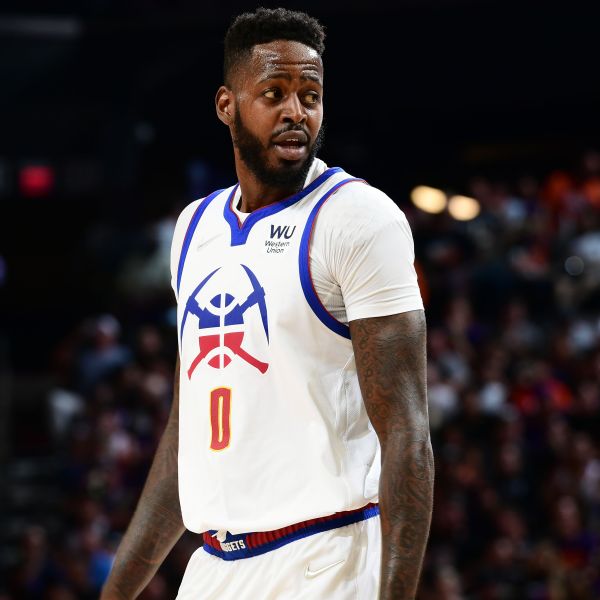 Sources: Denver Nuggets trade JaMychal Green to Oklahoma City Thunder for first-round draft pick 12:49 PM ET Adrian WojnarowskiSenior NBA Insider Close Host of The Woj Pod Joined ESPN in 2017 The Denver Nuggets are trading forward JaMychal Green and a protected 2027 first-round pick to the Oklahoma City Thunder for the 30th pick in this month's NBA draft, and two future second-round picks, sources told ESPN on Monday. The Thunder still have the Nos. 2, 12 and 34 picks in this year's draft and the Nuggets now have Nos. 21 and 30. Oklahoma City will send Denver second-round picks in 2023 and 2024, sources said. Editor's Picks Green is expected to opt into his $8.2 million salary for the 2022-2023 season this month, which will ultimately finalize the deal, sources said. In new general manager Calvin Booth's first deal overseeing the Nuggets' basketball operations since the departure of president Tim Connelly to Minnesota , Denver creates some salary cap flexibility with the deal, saving them $20 million in salary and luxury tax with the trade. Denver still expects to be a luxury-tax paying team for next year, and now gives themselves flexibility to use a $6.4 million tax-payer mid-level exception, or an $8.2 million trade exception created with the deal. The Thunder have $31.6 million in salary cap space to absorb Green's contract. Green, 31, averaged 6.4 points and 4.2 rebounds 16 minutes for the Nuggets this past season. The 2022-23 season will be Green's 10th in the NBA.