Source: Browns, Njoku agree to new 4-year deal
by Ricardo Gutierrez - Browns tight end David Njoku, who was franchise tagged after catching 36 passes for 475 yards and 4 TDs last season, has agreed to a four-year deal with the team, a source told ESPN.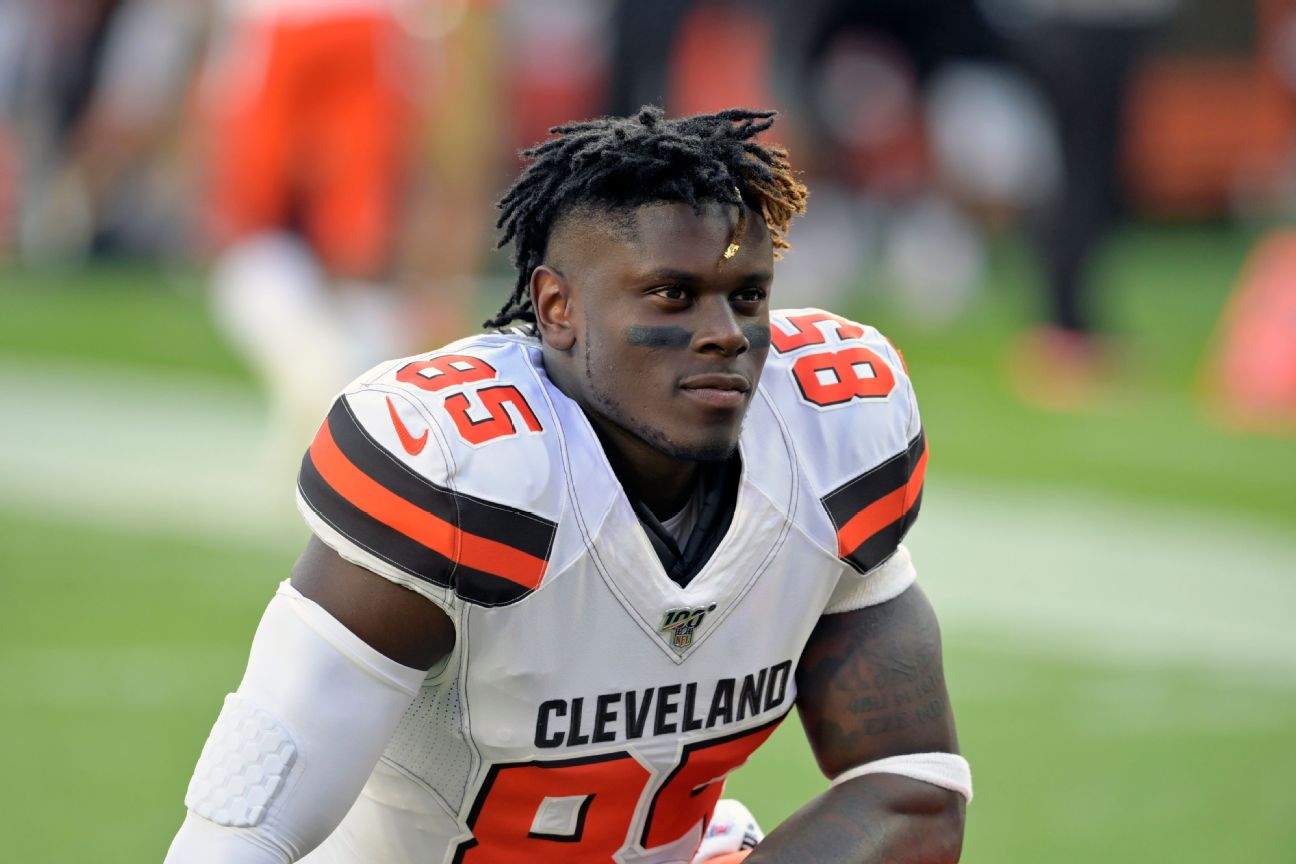 Cleveland Browns reach 4-year deal with David Njoku, source says 4:57 PM ET Jake TrotterESPN Staff Writer Close Covers the Big 12 Joined ESPN.com in 2011 Graduate of Washington & Lee University The Cleveland Browns and tight end David Njoku have reached a new four-year deal, a source told ESPN on Friday. The Browns had used the franchise tag on Njoku -- worth $10.931 million for the 2022 season -- and had until July 15 to agree to a long-term contract. Njoku, 25, has totaled 148 receptions in five seasons with the Browns, including 36 for 475 yards and four touchdowns last season.