Brown to coach Warriors after Kerr tests positive
by Gordon Dixon - Mike Brown will coach the Warriors on Monday night after Steve Kerr tested positive for COVID-19.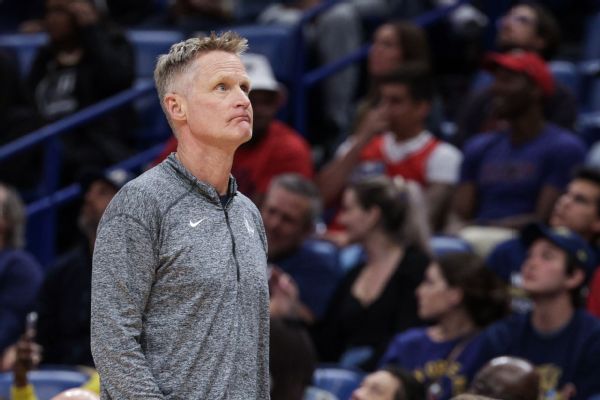 Mike Brown to coach Golden State Warriors after Steve Kerr tests positive for COVID-19 8:28 PM ET Kendra AndrewsESPN SAN FRANCISCO -- Golden State Warriors head coach Steve Kerr tested positive for COVID-19, the team announced Monday evening. He has entered the league's health and safety protocols and will not be on the bench for Game 4 against the Memphis Grizzlies . Associate head coach Mike Brown will assume coaching duties. Brown recently accepted the job as the Sacramento Kings ' next head coach. Kerr had been wearing a mask for the past several days before his positive test on Monday. It's unclear if he will travel with the Warriors on Tuesday to Memphis for Game 5 of the Western Conference semifinals.